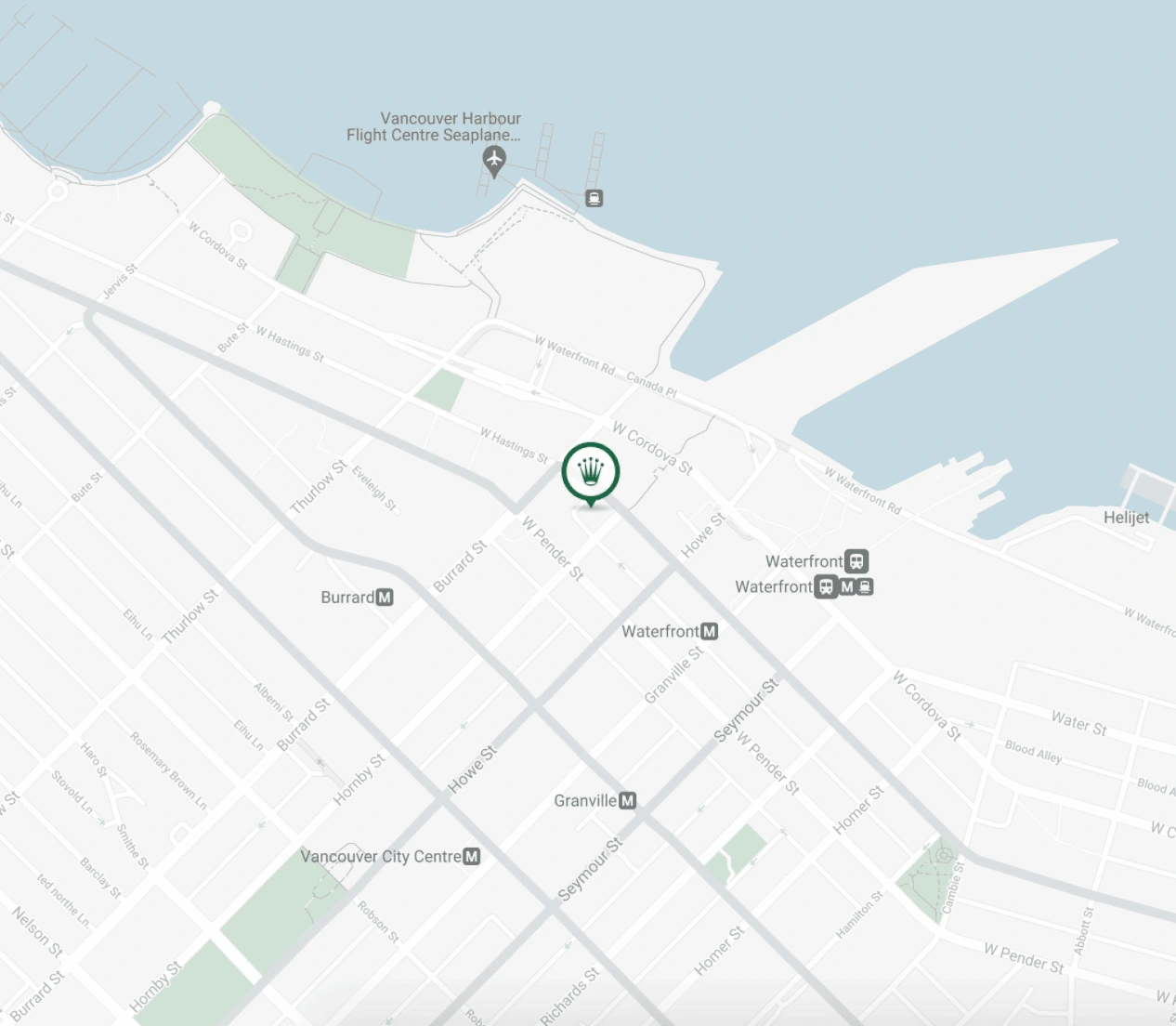 Rolex Official Retailer
Palladio Jewellers
Palladio Jewellers
900 West Hastings St.,
Vancouver, BC Canada V6C 1E5
With the necessary skills, technical know-how and special equipment, the official Rolex Retailer Palladio Jewellers guarantees the authenticity of each part of your Rolex watch. Let us help you select one that will last a lifetime or answer any questions you may have. Please indicate your preferred method of contact and we will respond as quickly as possible. You can also visit us at our point of sale in Vancouver.
Book a personal consultation for a beautiful experience from beginning to end.
Palladio Jewellers
900 West Hastings St.,
Vancouver, BC V6C 1E5
Monday to Saturday:
10am – 5:30pm
In order for us to maintain physical distance
guidelines, you may be required to wait before
we can allow you access to our showroom.