Excellence in jewellery design comes from years of experience. It takes skilled craftsmanship to transform ideas into works of art.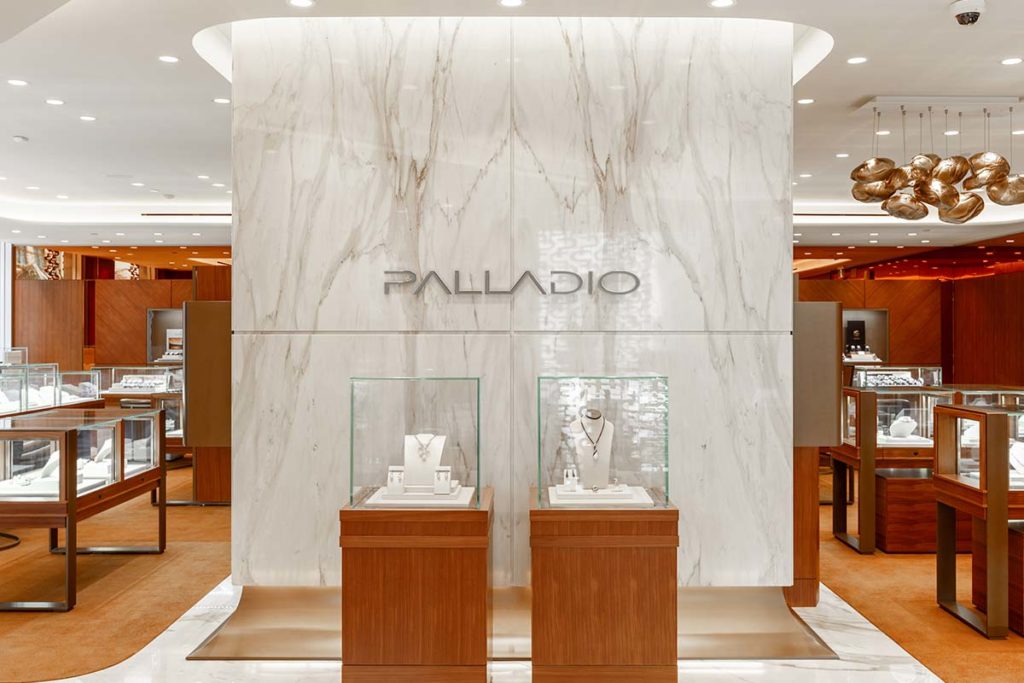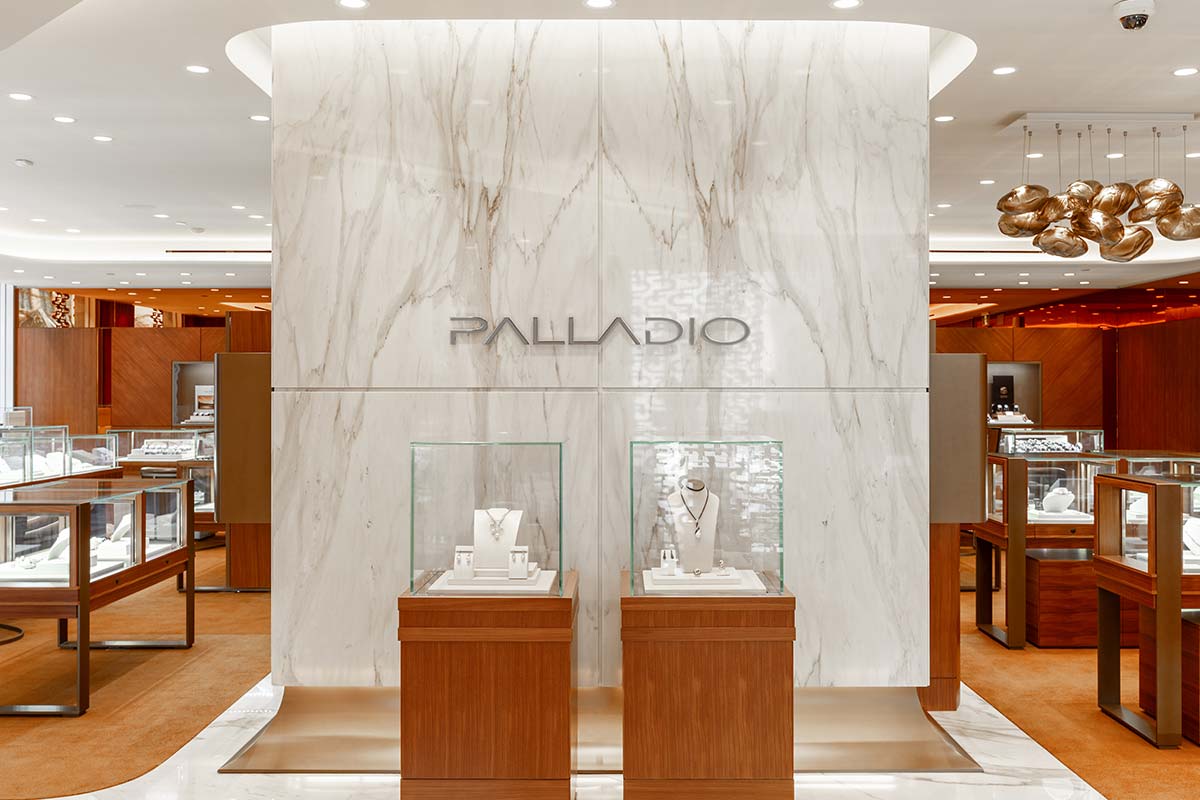 For over half a century, Palladio has earned the distinction of being Vancouver's premier jeweller, renowned for originality in design, award-winning craftsmanship and impeccable service.
In addition to custom creating captivating pieces of jewellery using the purest metals, precious gems, and finest cut diamonds, we source the world to find one-of-a-kind designs, top international brands, and fashionable pieces by sought-after designers.
Our passion for perfection and design excellence extends beyond jewellery to masterfully crafted timepieces. We are proud to be the first to introduce refined international brands and limited edition timepieces to the discerning Canadian market. Our collection includes the finest selection of luxury brand watches made in the world, unequalled in class and quality.
Our brand new showroom, located at 900 West Hastings Street, is an exquisite journey into a world of style. On display is an unparalleled collection of jewellery, accessories and timepieces you can't get anywhere else.
We work within your price range and offer favorable financing options.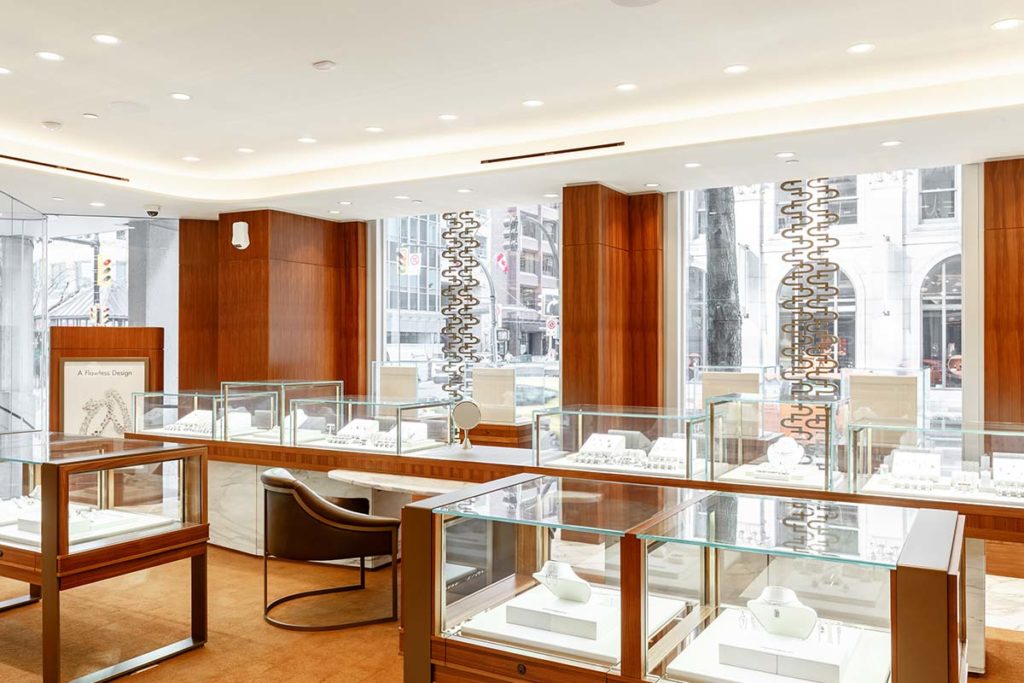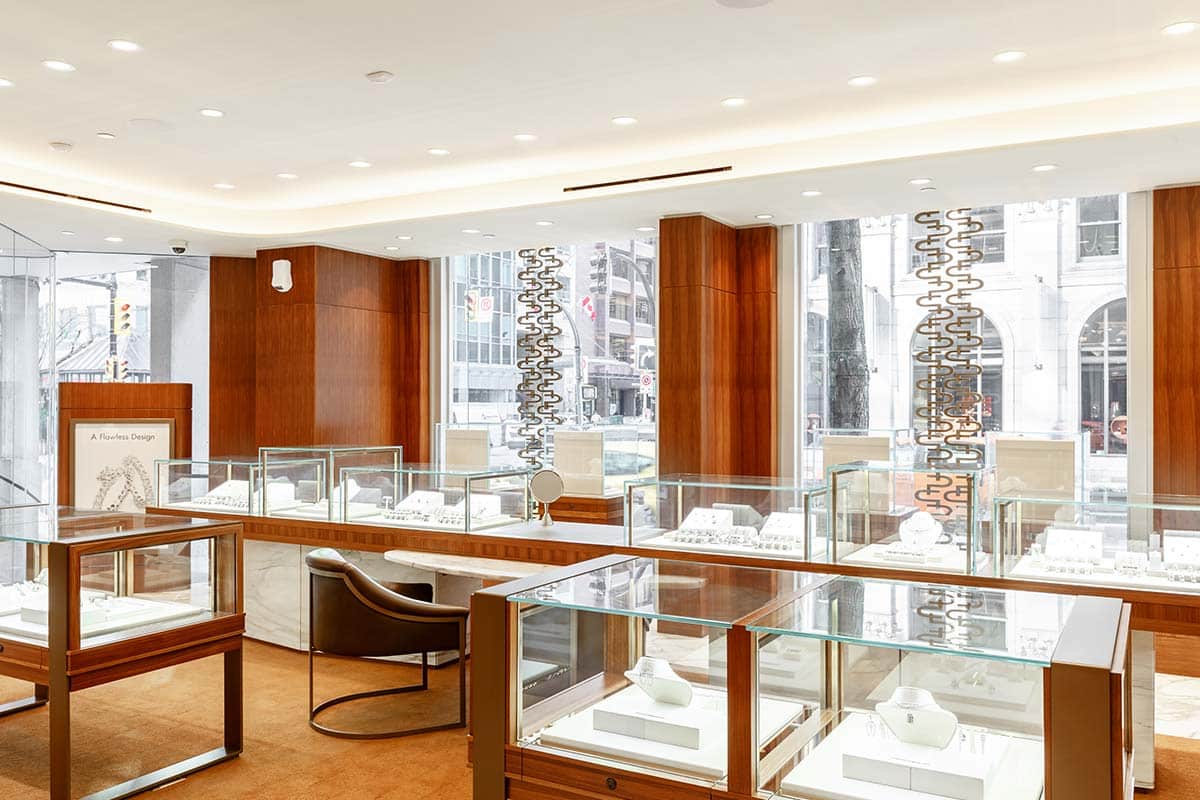 It takes a well-thought-out design and superior craftsmanship to create a piece of jewellery that is subtly stunning and simply captivating – one that makes people take notice. We shop the world to surprise and inspire our customers with the elegant beauty of timeless contemporary and modern classic designs.
Buying jewellery is a big decision and valuable investment. Palladio provides expert advice to ensure you get the quality and craftsmanship you expect. We provide a Lifetime Warranty on all our creations and treat our clients to the best possible personal care and attention – both before and after the purchase decision.
Continued service is our pleasure. We encourage you to come in to have your pieces cleaned and inspected annually – at no charge to you.
Our Custom Jewellery Process
A special love deserves a special ring. This once-in-a-lifetime purchase is best made in person, with a jeweller you trust, so you know exactly what you are getting. We welcome you to our showroom for a one-on-one consultation to discuss your ideas. We listen carefully to fully understand your vision, expectations and desires. Our design professionals will help you select precious metals and stones, and ensure your custom piece is perfectly fashioned to your lifestyle.
Each piece we create is designed to be appreciated, admired and worn with pride. During the second consultation, you'll see how our designers are transforming your vision. We'll present you with concepts and drawings customized to your love story, so that you can visualize the final work of art.
In two to three weeks, we will be pleased to present you with a flawless finished design complemented by impeccable service. Our expert craftsmen will have stunningly translated your vision for your custom piece into a tangible and treasured piece of jewellery that is as unique as your love.
A special love deserves a special ring. This once-in-a-lifetime purchase is best made in person, with a jeweller you trust, so you know exactly what you are getting.
Book a personal consultation for a beautiful experience from beginning to end.
Palladio Jewellers
900 West Hastings St.,
Vancouver, BC V6C 1E5
Monday to Saturday:
10am – 5:30pm
In order for us to maintain physical distance
guidelines, you may be required to wait before
we can allow you access to our showroom.