PEARLS – FASHIONABLE, FEMININE & FRESH
Pearls rank among the most popular gems in the world. With a serene beauty, they make perfect complements to flashier gems. Yet, they also possess an elegance that can shine alone. Of course, their distinctive appearance and watery origins have inspired pearl symbolism and lore for centuries.
LEGENDARY GEMS - HISTORIC RELEVANCE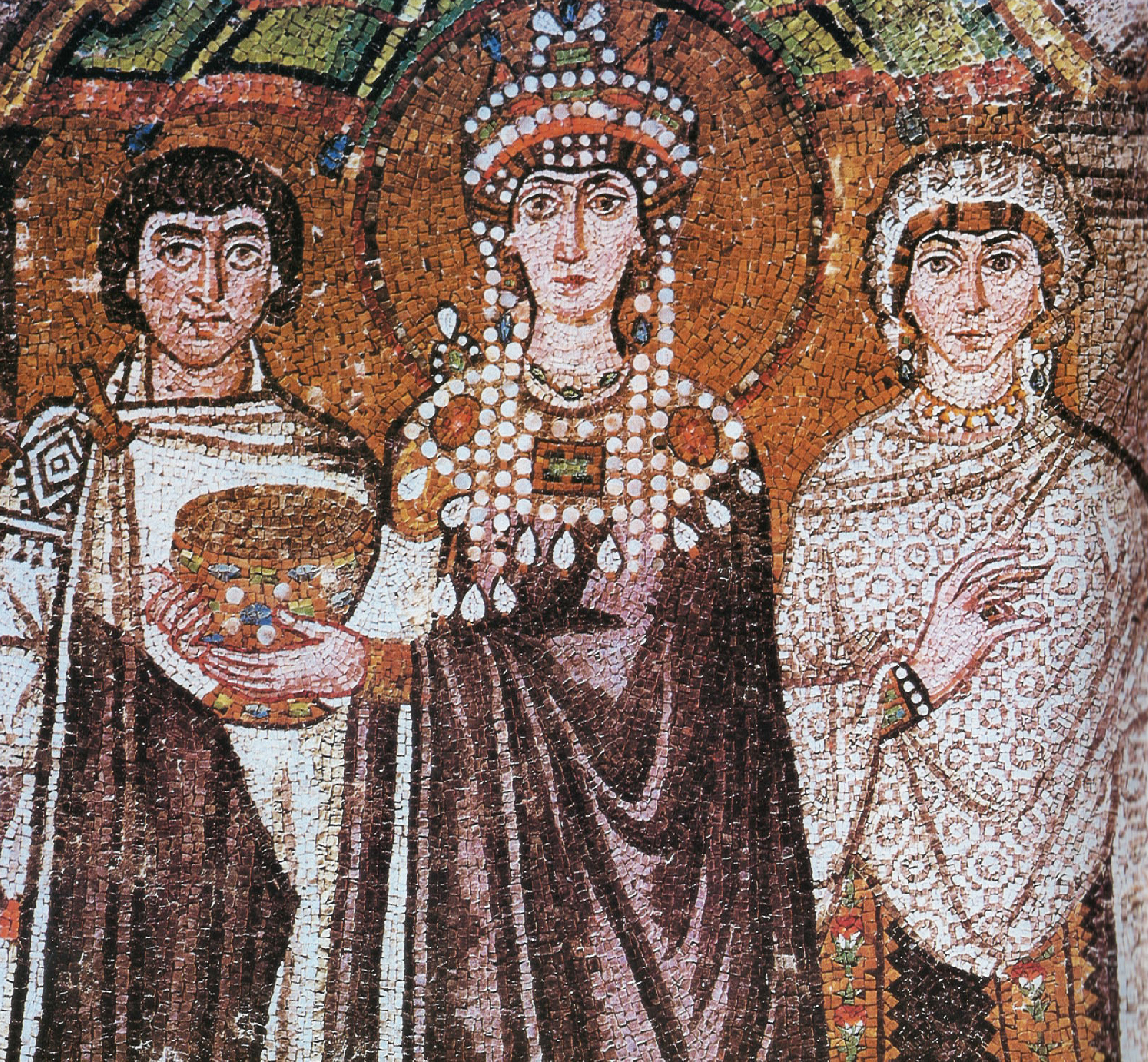 Many thousands of years ago, long before written history, early man probably discovered the first pearl while searching the seashore. Throughout history, the pearl, with its warm inner glow and shimmering iridescence, has been one of the most highly prized and sought after gems. Countless references to the pearl can be found in religions and mythology of many cultures from the earliest times.
The ancient Egyptians prized pearls so much they were buried with them. Reportedly, Cleopatra dissolved a single pearl in a glass of wine and drank it, simply to win a wager with Marc Antony that she could consume the wealth of an entire country in just one meal.
In ancient Rome, pearls were considered the ultimate symbol of wealth and social standing. The Greeks held the pearl in high esteem for both its unrivaled beauty and its association with love and marriage. During the Dark Ages, while fair maidens of nobility cherished delicate pearl necklaces, gallant knights often wore pearls onto the battle-field. They believed that the magic possessed by the lustrous gems would protect them from harm.
The Renaissance saw the royal courts of Europe awash in pearls. Since pearls were so highly regarded, a number of European countries passed laws forbidding the wearing of pearls by others outside of the nobility. During the European expansion into the New World, the discovery of pearls in Central American waters added to the wealth of Europe. Unfortunately, greed and lust for the sea grown gems resulted in the depletion of virtually all the American pearl oyster populations by the 17th Century. Until the early 1900's, natural pearls were accessible to only the rich and famous. In 1916, famed French jeweller Jacques Cartier bought his landmark store on New York's famous Fifth Avenue by trading two pearl necklaces for the valuable property.
Today, with the advent of pearl cultivation, pearls are affordable and available to all. Cultured pearls share the same properties as natural pearls and are grown by live oysters. The only difference is a little bit of encouragement by man.
MAKING OF PEARL JEWELLERY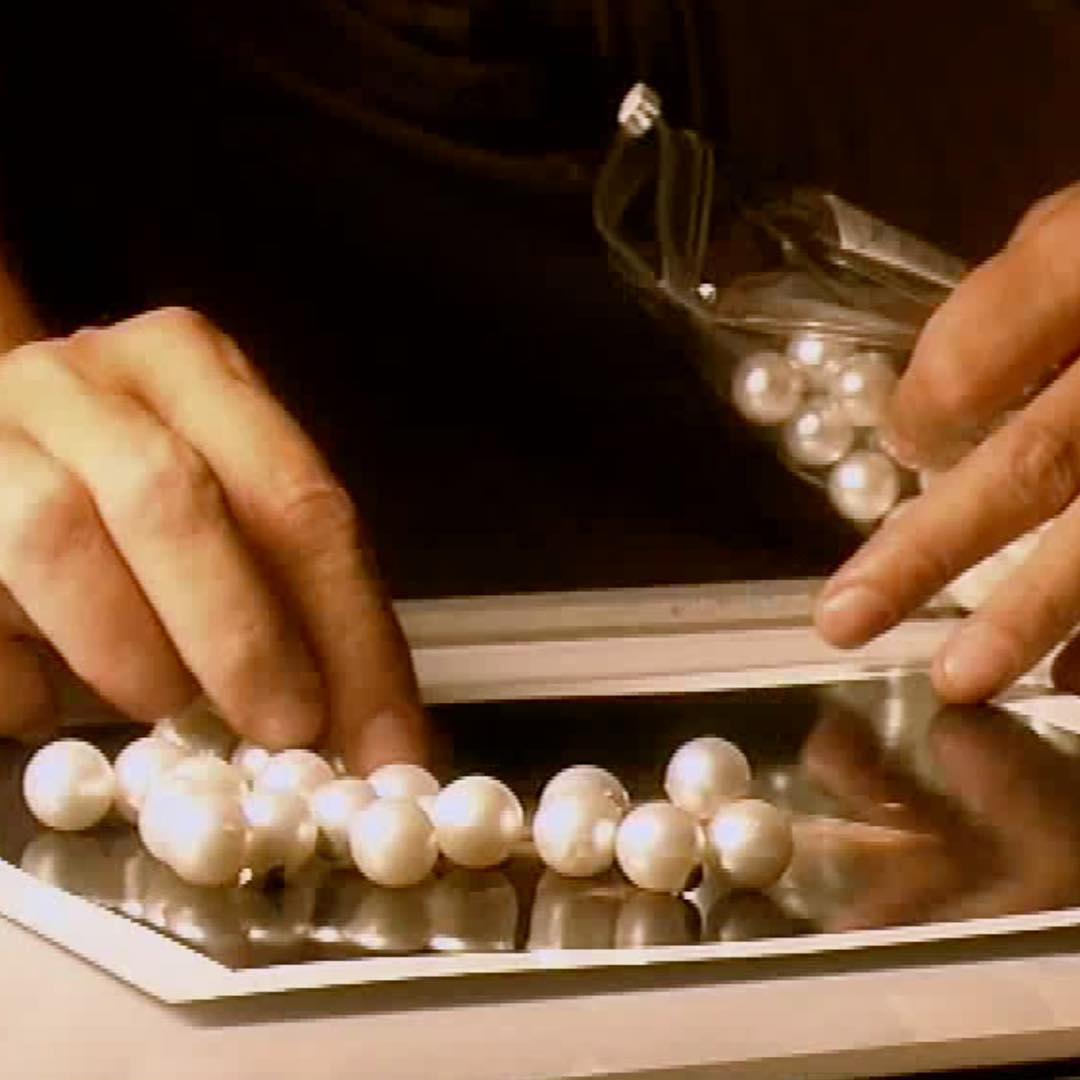 Unlike imitation pearls, no two cultured pearls are ever exactly alike. Each has its own unique combination of size, shape, lustre and color. The art of assembling pearls in a necklace, a pair of earrings or other jewellery calls for refined skills in blending similar looking pearls together so they match. Here, pearls are sorted by experts with highly trained eyes and years of experience.
Drill holes must be made with care and precision. An inexperienced operator can split or ruin pearls with careless handling. A hole drilled even slightly off-centre can ruin a necklace or piece of jewellery that depends upon the symmetrical assembly of its pearls. This stage in the preparations of cultured pearls for jewelry is a very delicate operation.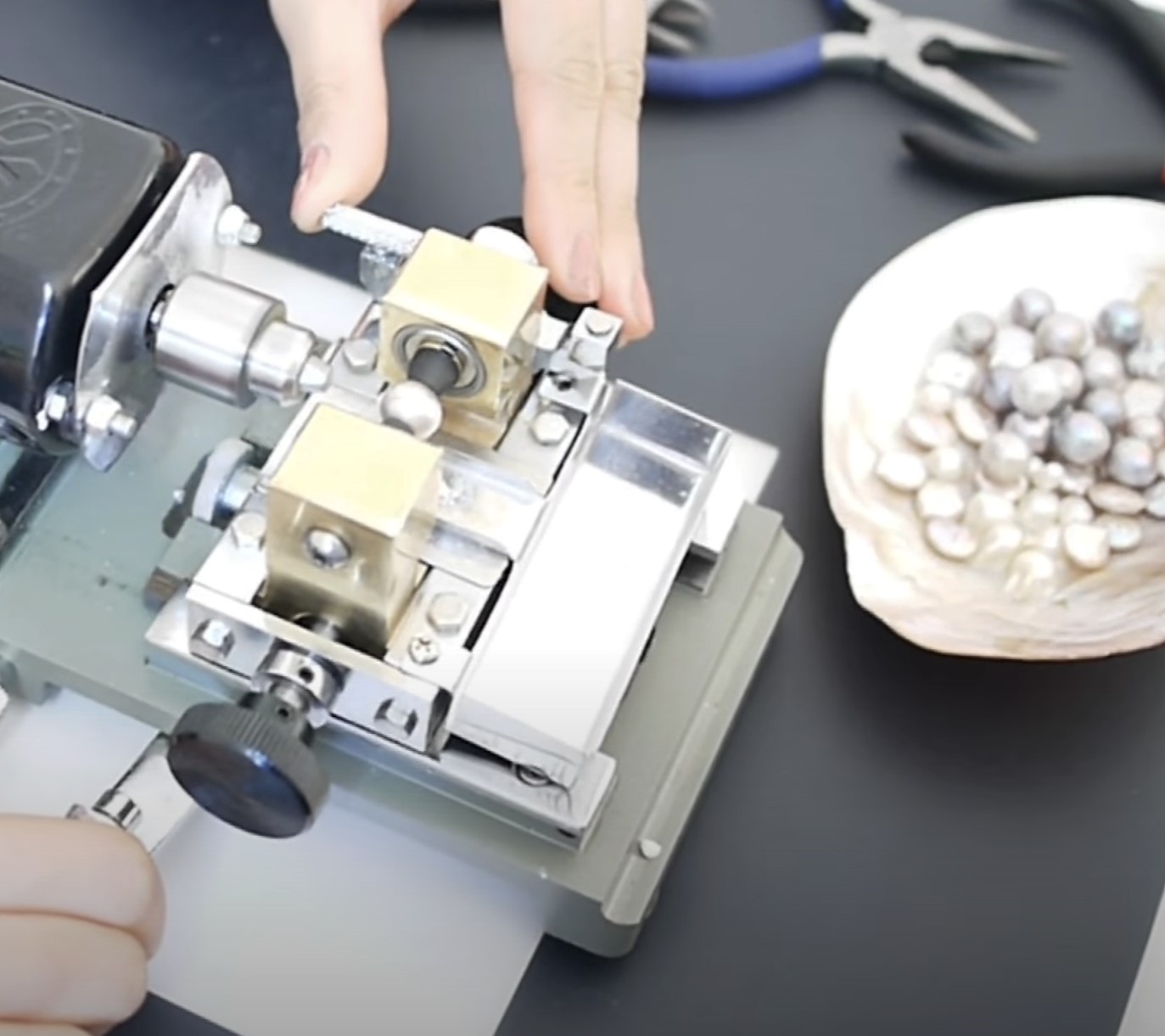 Because no two cultured pearls are ever exactly alike, pearl dealers must cull through about 10,000 pearls to find enough that are so closely matched that they can be assembled together to make a single necklace. Here, closely matching pearls are blended to be strung into a beautiful necklace.
CLASSIC AND TIMELESS GEMS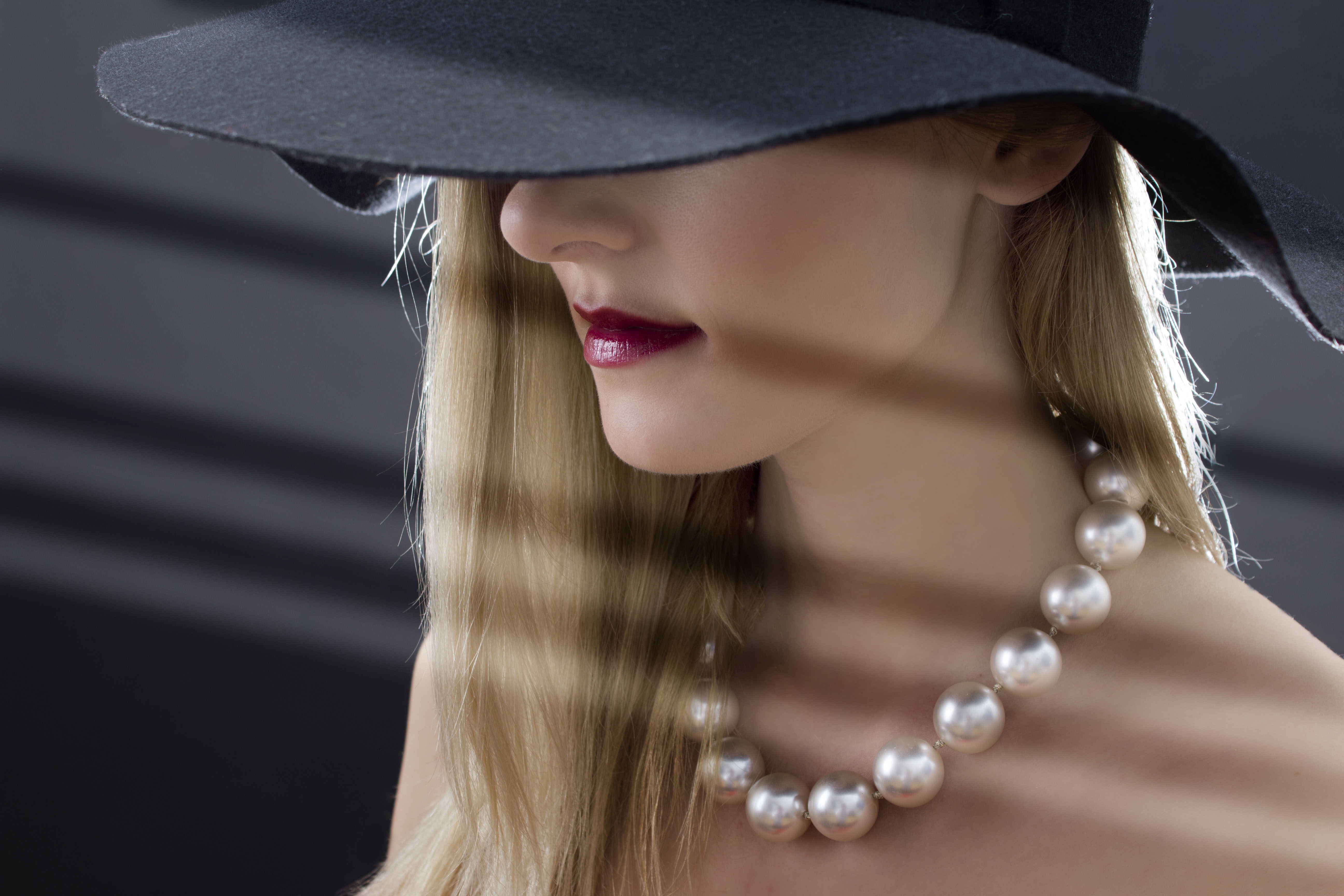 Pearl jewellery has always been a classic in women's jewelry boxes as well as a symbol of refined elegance. This classic has however taken on a new look in every era. These days women can wear pearls at any age and on any occasion without looking too formal or staid. You just need to choose the right jewellery.

You can keep it minimalistic with just one statement pearl jewellery piece for your day-to-day office look or don a pearl necklace or earrings for an evening event. Add a layer of pearl necklaces to your casual attire and you are ready for a fun party.

A choker necklace is one of the most versatile designs that complements almost any outfit and fits perfectly for every occasion. A 17 – 19 inches single strand South Sea/Freshwater Pearl necklace can never fail to achieve the elegant look on your big day.
TIPS TO BUY PEARL JEWELLERY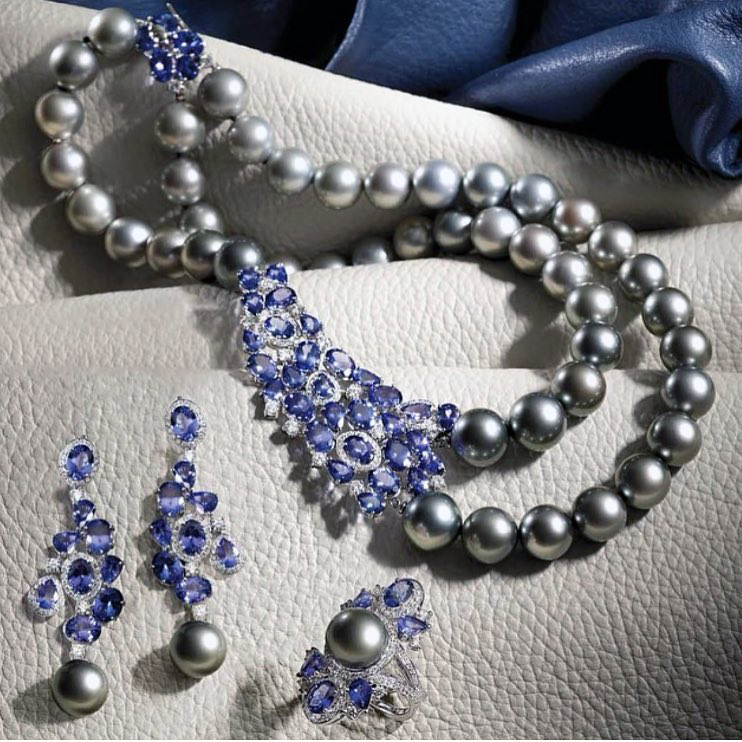 When selecting a strand of cultured pearls, it's best to buy them from a knowledgeable jeweller. Your local jeweller can explain how to make the most of your purchase and ensure that you are getting the best quality pearls within your price range.

You can evaluate any piece of cultured pearl jewellery on the following quality factors. But always remember that the better quality of pearls you select, the more beautiful and valued they will be over time.

1. LUSTER: Lustre is a combination of surface brilliance and deep-seated glow. The lustre of a good quality pearl should be bright and not dull. You should be able to see your own reflection clearly on the surface of a pearl. Any pearl that appears too white, dull or chalky indicates low quality.

2. SURFACE: Cleanliness refers to the absence of disfiguring spots, bumps or cracks on the surface of a pearl. The cleaner the surface of the pearl, the more valuable.

3. SHAPE: Since cultured pearls are grown by oysters in nature, it is very rare to find a perfectly round pearl. However, the rounder the pearl, the more valuable it is. Baroque pearls, which are asymmetrical in shape, can be lustrous and appealing, and often cost less than pound pearls.
4. COLOUR: Cultured pearls come in a variety of colours from rose to black. While the colour of a pearl is really a matter of the wearer's preference, usually rose or silver/white pearls tend to look best on fair skins while cream and gold toned pearls are flattering to darker complexions.

5. SIZE: Cultured pearls are measured by their diameter in millimeters. They can be smaller than one millimeter in the case of tiny seed pearls or as large as twenty millimeters for a big South Sea pearl. The larger the pearl, other factors being equal, the more valuable it will be. The average sized pearl sold today is between 7 to 7.5 millimeters.
WHEN TO GIFT PEARL JEWELLERY
Throughout history, pearls have been the gift of love. That's why tradition has made them the bridal jewel. No other jewel conveys the warmth, depth of feeling and eternal qualities of that emotion.

Suggested Occasions:

Sweet Sixteen,
Birthdays,
Valentine's Day,
Mother's Day,
Birthstone Month (June),
Weddings,
Anniversaries,
Christmas,
Graduation,
Business Promotions

Pearl Gift Ideas – Necklaces, Muti-strand Bracelets, Pearl Pendant, Add-a-Pearl Necklaces, Pearl Cluster Ring, Single Pearl Rings, Stud Earrings, Hanging Pearl Earrings, Tassel earrings, Cluster Earrings, South Sea Pearl Drop Earrings, Brooches, Cufflinks, Tie Tacks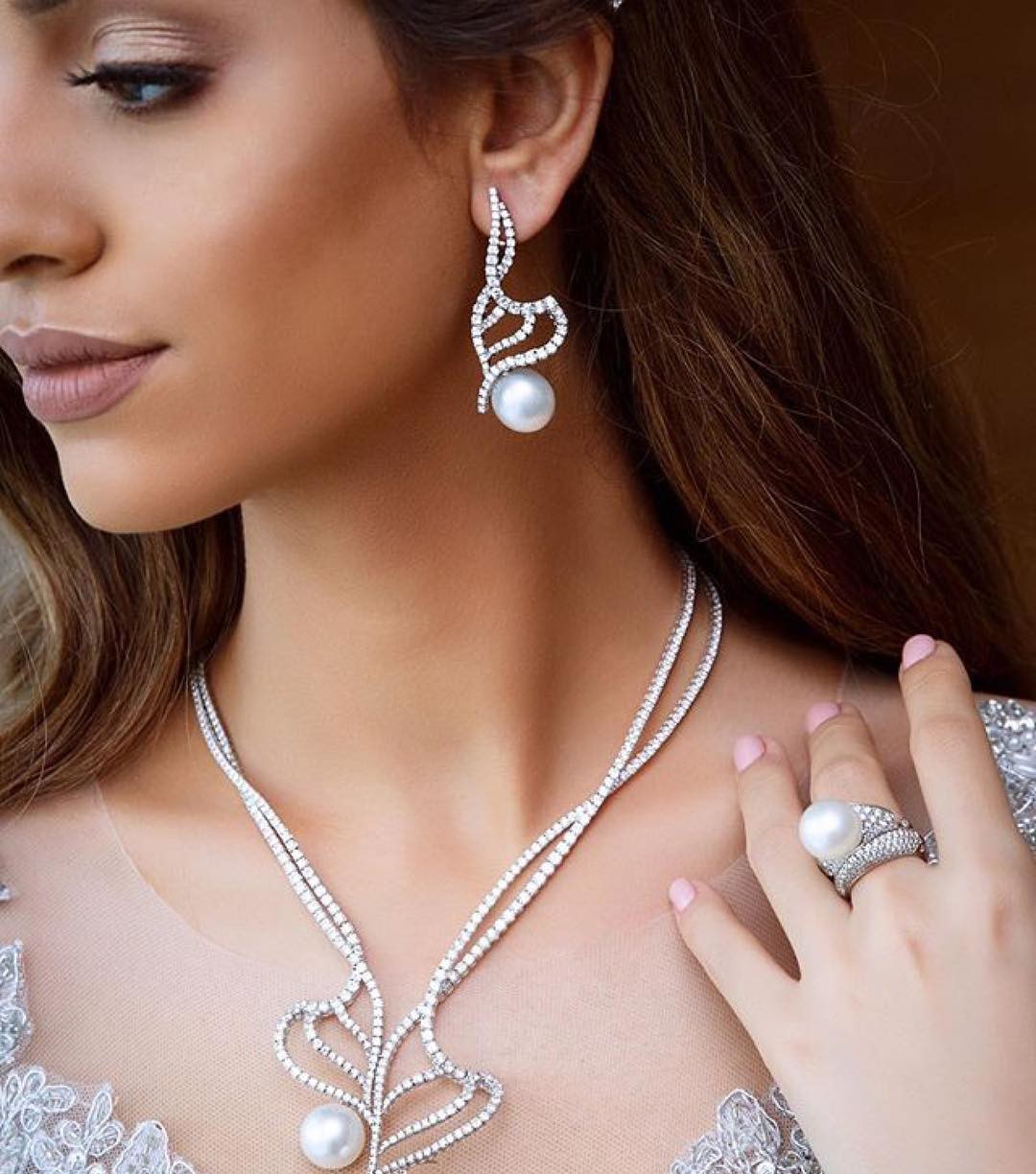 HOW TO CARE FOR YOUR PEARL JEWELLERY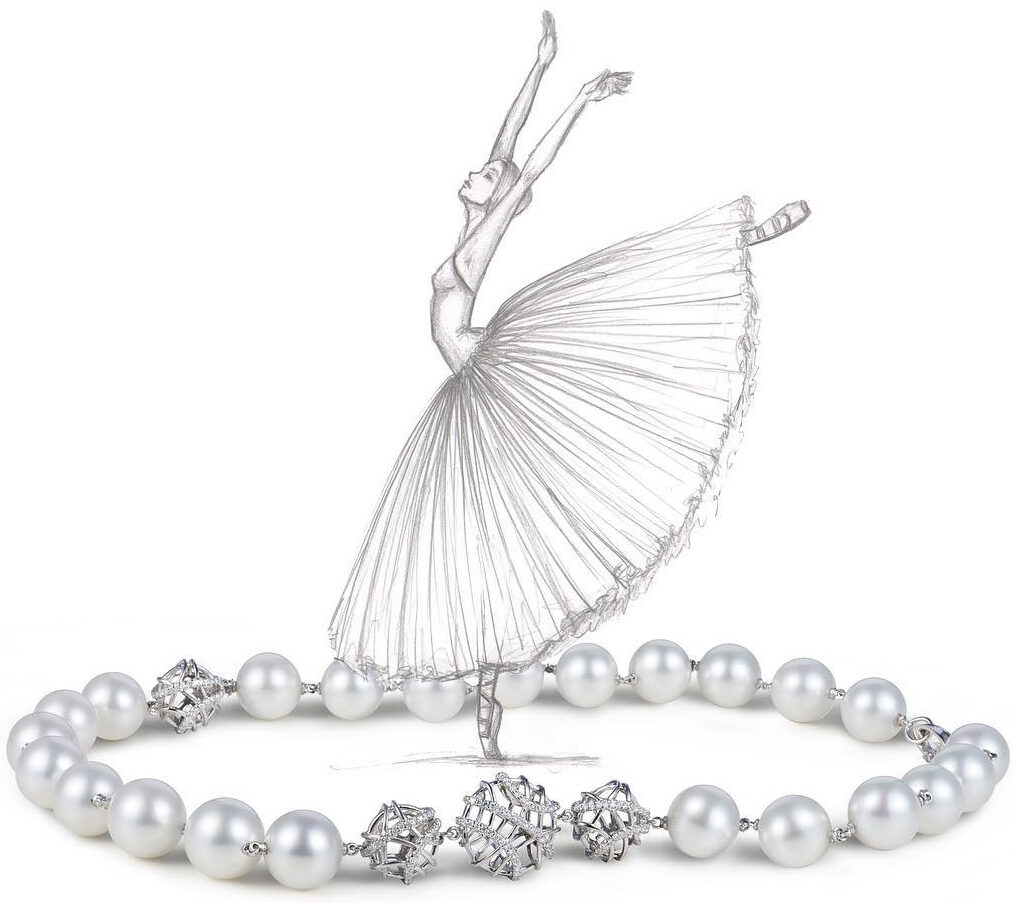 Picture Courtesy: Utopiajewelsmilano, Pexels.com, Pixabay.com
Copy Courtesy: Japan Pearl Exporters' Association
Cultured pearls are relatively soft compared to other gemstones and precious metals. So, it is important to take special care of your pearls to ensure they will remain bright and beautiful for generations to come.

Cosmetics, perfume and hair spray all contain chemicals that can dull the lustre of a pearl over extended periods of time. Even acids contained in body oils and perspiration can work to damage lustre in the same way.

Therefore, it is best to put your pearls on after applying makeup, perfume and hair spray. Wiping the pearls with a soft damp cloth after you wear them will ensure that they remain free from any harmful build-ups of these compounds. Periodically, the pearls should be washed with a mild soap.

Always keep your pearls separated from hard jewellery items such as metals and other gemstones, to prevent them from scratching your pearls. Pearls are best kept in a soft cloth pouch or a separately lined jewellery box.

If you wear your pearls several times a week, it is best to take them back to your jeweller for re-stringing about once a year to prevent strand breakage. When having your pearls re-strung, many experts advise silk thread. However, nylon thread is an acceptable alternate. Make sure that the string is knotted between each pearl. Individual knotting will prevent all the pearls in a strand from falling off should a break occur. Knotting also prevents the pearls from rubbing against each other