HANDMADE JEWELLERY – TREASURE BEYOND TREASURE
Jewels and jewellery have been created since prehistoric times and rank among some of the earliest known artifacts with 100,000-year-old beads made from Nassarius shells thought to be the oldest known jewellery. People have been wearing jewellery in almost every culture and part of the world for throughout history.

The point is that jewellery is not just a piece of metal or an object of adornment, it holds cultural meaning and evokes emotions.

In history, as well as modern societies, jewellery and bejeweled objects are a means of storing wealth and symbols of status worn as functional objects, such as brooches to fasten clothing. In other cases, jewellery is worn as an ornamental object with talismanic meaning or to distinguish status of nobility or religion.
Jewellery is an emotional expression of joy, love, happiness, pride and commitment. Jewellery evokes sentiments when it's a gift from someone special, a memorable occasion, an everlasting promise, or a lifetime achievement.

For most women, it's the mood that she wears in the form of a jewellery piece. A lucky charm bracelet while going on a first date, solitaire diamond studs for an interview, a pearl necklace to accentuate the sophistication for an evening event, a diamond ring to announce an engagement, or a solid gold ring to tell her mother how much she embraces the traditional values. A piece of jewellery says it all for her.

The jeweller allows me to wear the sapphire blue lake on my finger, the emerald green leaves around my neck, and take the citrine sunset with me wherever I go. Jewellery has become my daytime link to nature in an office with no windows. And if I have to work late, there's nothing like diamond stars and a pearl full moon against an onyx night sky. – Astrid Alauda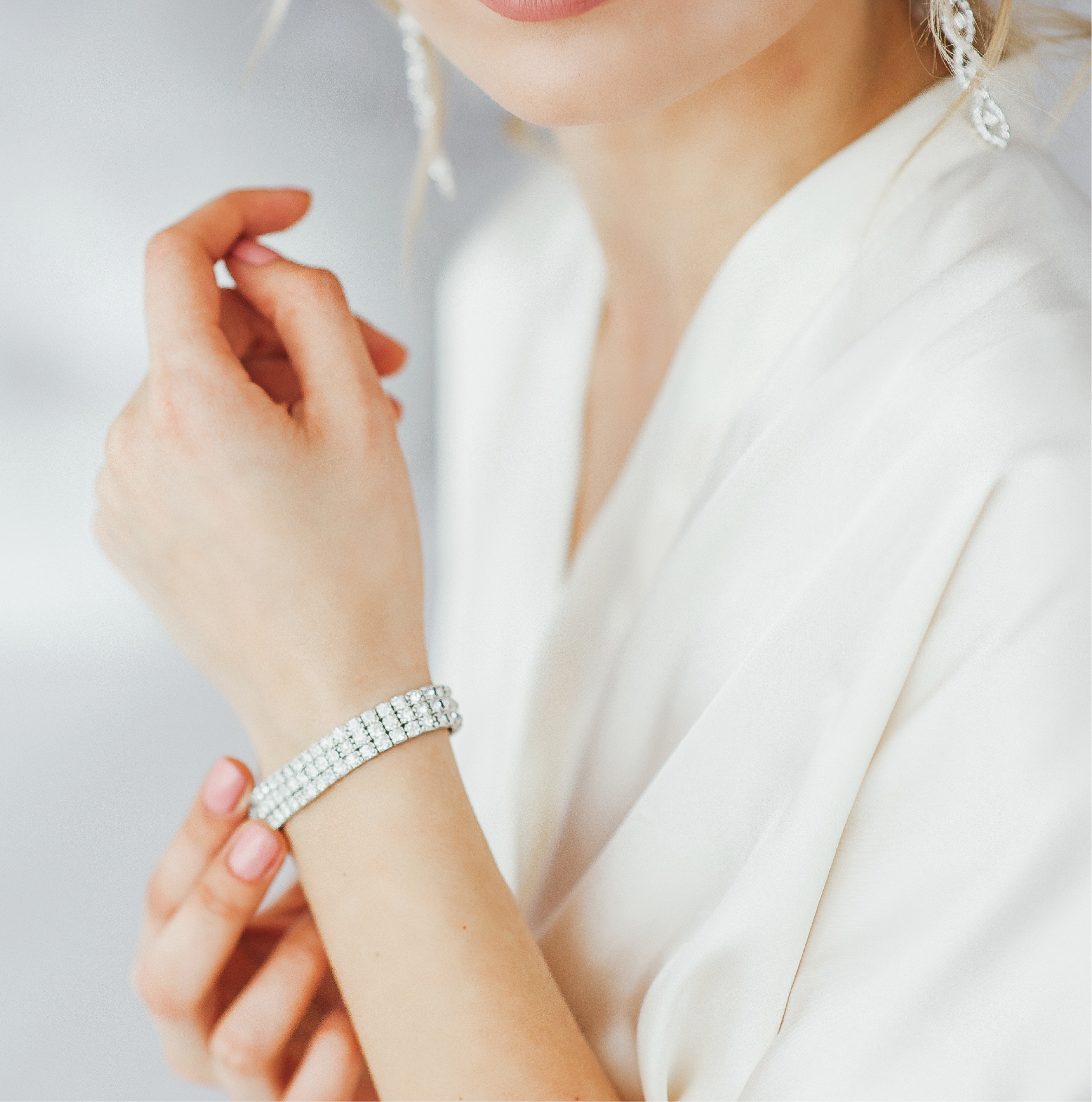 How exciting is the thought when you can proudly say that your jewellery piece is a one-of-a-kind and there's none other exactly the same as yours in the entire world? That's the beauty of handmade jewellery. Every piece has its very own unique finish, diamond or gemstone cut, and a story that speaks of your journey or evokes the emotion attached to it.

Just as a tailor-made suit reflects your true persona, the colour of the gemstone, the diamond cut, the twists and turns of the metal and the thoughtful ensemble of each element in your jewellery piece reminds you of your special moments, making the memories fresh even after years and decades
Palladio's Custom Designed Sapphire Ring
Palladio's take on the classic Princess ring.
This one-of-a-kind sapphire and diamond ring took over a year from concept to creation.

While Sapphire rings may not seem so unusual, what sets this ring apart is a multifaceted layer of attention to details.

• This Sapphire is a rare example of natural Sapphires at over 11 carats and near perfect in colour and clarity with a GIA certificate to validate the claim.

• Each 0.30ct diamond was handpicked and measured to ensure that each stone matches perfectly, every one with a GIA certificate detailing the carat weight, measurements, cut, colour and clarity.

• The ring itself is handmade using our own 19k white gold alloy ensuring the desired white finish requires no rhodium plating.

• The claws are hand made from pure 950 Platinum, which is the strongest possible precious metal, ensuring a secure setting for each gemstone.

• This wearable piece of art is crafted with traditional goldsmithing techniques by our master goldsmith to create a truly one-of-a-kind piece from Palladio's design team's conception to Palladio's master goldsmith's creation.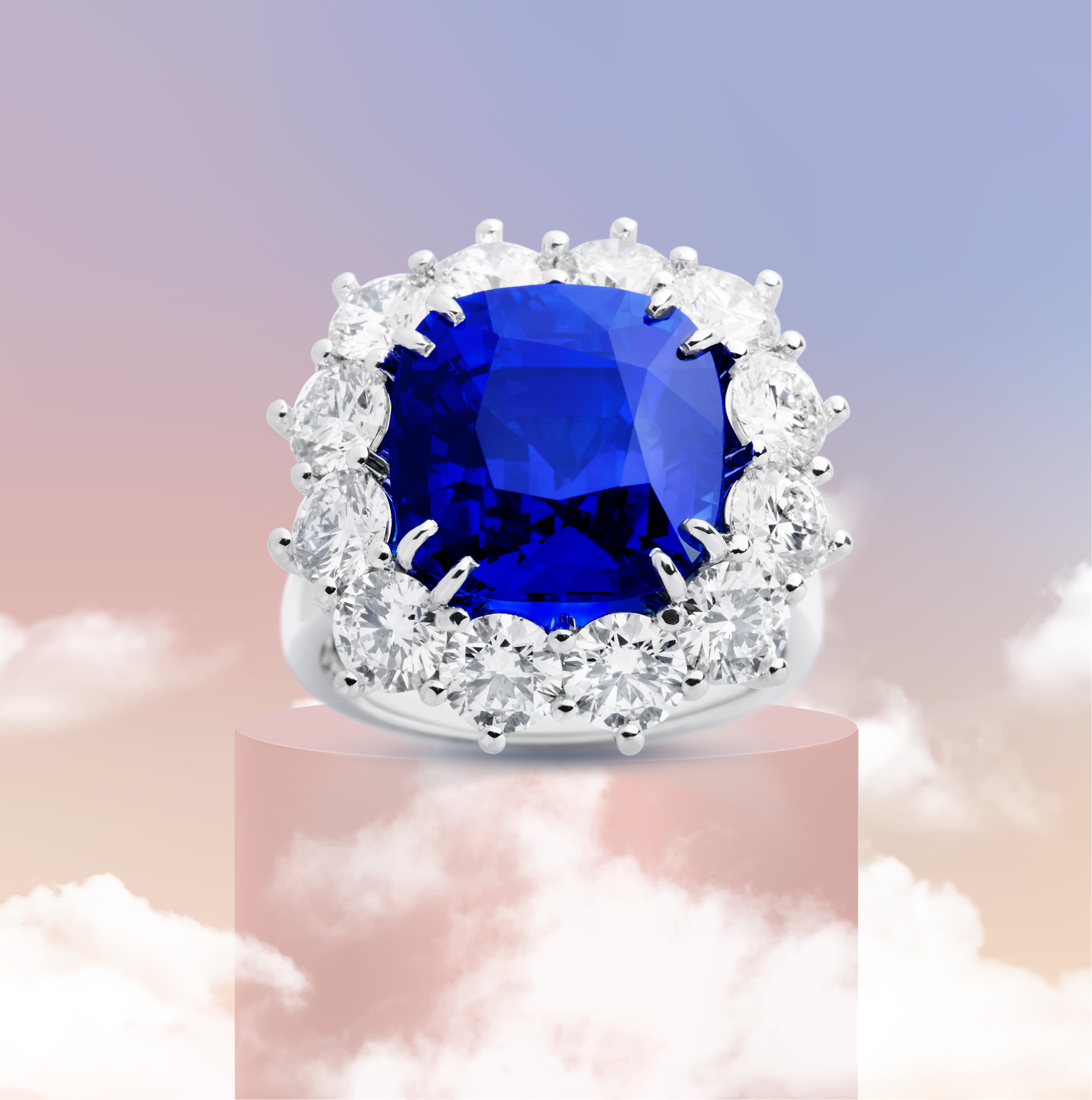 TREASURE HIDDEN IN TREASURE
Whether they are stories about kings and queens, adventures, wars, empires, or curses, the best stories are always about treasure. From sunken pirate ships to wicked diamonds to cities of gold, its sinister sparkle has a singular ability to bring out the very best and the very worst in each of us. History, mythology or pure fantasy, all the best stories have that one thing in common: They all have something glittering at their heart.

Our goal at Palladio has always been to produce jewellery that will continue to be prized for generations, jewellery that is functional. We attain these goals by incorporating the finest materials; platinum, gold, diamonds, gems with the finest traditional goldsmithing techniques and craftsmanship paired with custom designs. Ultimately crafting stories into pieces that can be treasured for generations and retain their appeal while showcasing perfection and quality.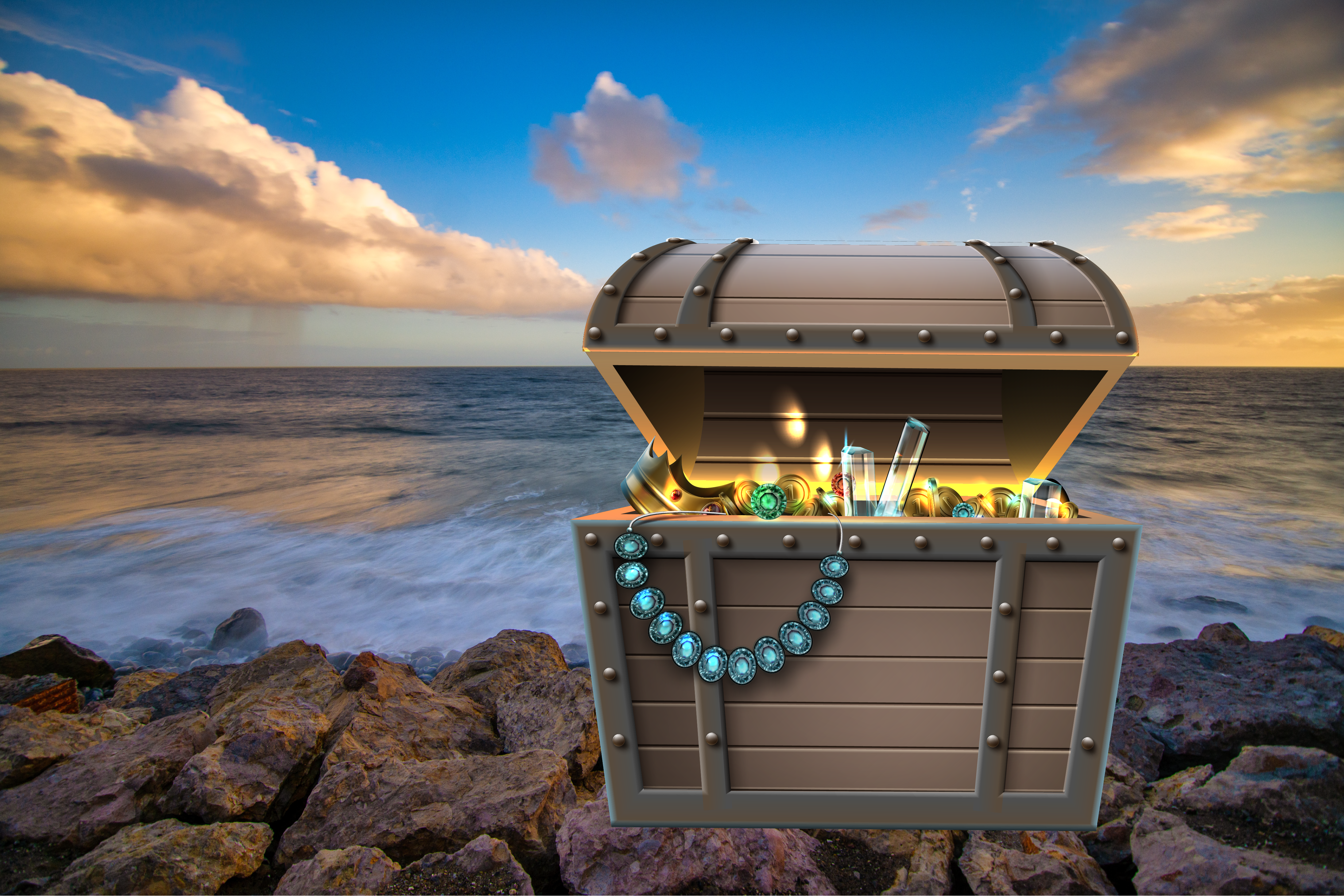 Picture Courtesy Ocean: Image by Brandon Brown on Unsplash
Picture Courtesy Treasure Chest: Image by Macrovector on Freepik
Here's a story that Palladio's owner, Jason Bosa, likes to share when asked "why handcrafted custom jewellery?"
"One day a fisherman stumbled upon a small uninhabited island and noticed an old box on the beach that generations of weather had begun to expose.

Excited to see what the box may hold; he summoned his deck hand to assist him in loading it onto his boat.

As he opened the box, he was amazed to find it full of ancient treasures … hundreds of stamped gold and silver coins, loose pearls, emeralds, and other gemstones of all sizes. He was so blown away by the find that he almost ignored the modestly decorated ring among all the shiny jewels.

The fisherman decided to gift the ring to his young deckhand as a token gesture of thanks for his service and to share in the joy of the discovery.

A few years later, and to the fisherman's shock, he discovered that the simple ring which he had given away was, in fact, a remarkably valuable one-of-a-kind piece. This seemingly simple and insignificant ring happened to have a value worth three times the sum of everything else in that box of treasures combined.

The ring happened to be an ancient artifact and certainly a one-of-a-kind find with craftsmanship that is exceptionally rare. It could be traced back to King Alaric I who was the first king of the Visigoths and could be dated from 395 to 410. This artifact was created by the highest master in the artform to serve as a symbol for the world to recognize, not only their king, but also their Independence.

The fact that this ring was an historic artifact crafted with traditional techniques, and the only sample of its kind, made it the rarest and most valuable of all the treasures discovered that fateful day."
Similarly, we contend that the value of custom, handmade jewellery does not simply lie in the precious metals or stones they are made of but in the traditional goldsmithing techniques that make that jewellery piece a one-of-a-kind treasured heirloom.

The jewellery created by Palladio will always remain more valuable, unique, and timeless due to our traditional master goldsmithing standards which we maintain as the rarest and purest form of luxury.

Never in history has this been more relevant as modern technology endangers traditional art forms with mass production, cast, stamped and computer-generated jewellery.