The Tonda Hémisphères is the ultimate traveller's timepiece. With its two time zones, it allows any two locations to be paired, and correct to the nearest minute. It even allows those locations with a half-hour or quarter-hour difference to be paired with full hour times set from the Greenwich meridian. Its movement represented a world first when it was launched in 2010, and its intelligent design remains unparalleled.
Movement
PF337
Automatic & dual time movement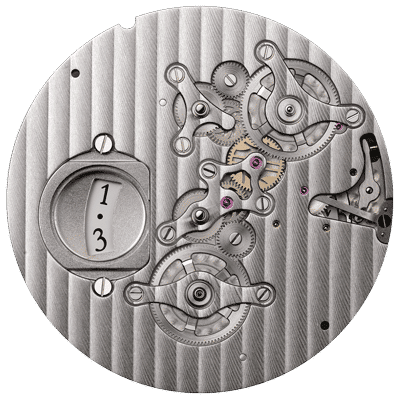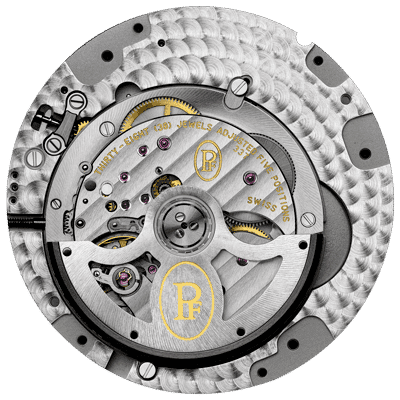 The calibre PF337 of the Tonda Hémisphères features two time zones, each accurate to the nearest minute. It was a world first. A module that controls the second time zone can be indexed to the main movement or disengaged to allow independent adjustment using the small crown at 2 o'clock. The main crown at 3 o'clock is used to wind the movement and set the time of the two paired time zones. This exceptional self-winding movement has a double series-mounted barrel for improved isochronism and rate regularity, with a power reserve of 50 hours.